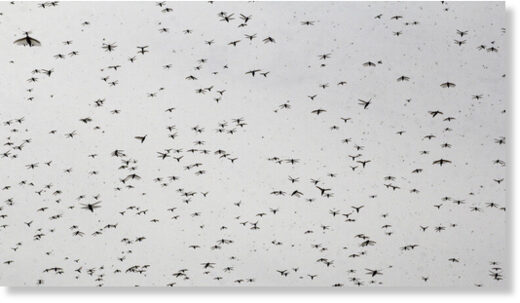 Footage shows a massive swarm of locusts invading the Indian city of Gurugram, located just southwest of New Delhi. T
he cloud of insects is a rare sight in the city - a posh financial and technology hub.
The locusts descended upon the streets of Gurugram on Saturday, flying in a large, cloud-like mass and resting upon anything they pleased. The invasion was anticipated, and the local authorities urged residents to close their doors and windows beforehand.
Videos show thousands of desert locusts flying around, making the entire scene blurry.