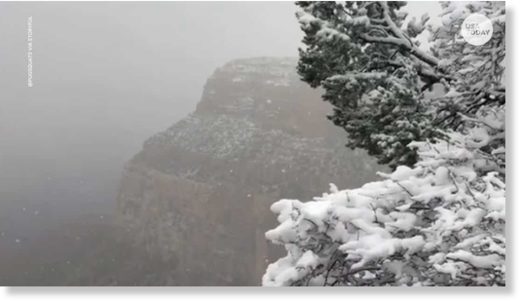 We may only be approaching Thanksgiving, but it's beginning to look a lot like Christmas at the Grand Canyon.
Snow blanketed the famed Arizona, national park on Thursday. The official Twitter account for the site warned visitors to expect icy roads.
"An overcast morning on the South Rim,
after receiving around 3 inches of snow last night.
Caution park roads and footpaths are icy," @GrandCanyonNPS tweeted along with a photo of a view from early Thursday. "There is a possibility of additional snow throughout the day."