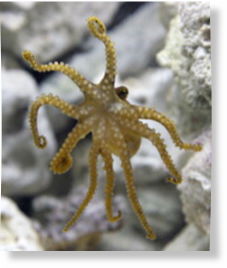 Susami, An octopus found off the coast of Susami is attracting attention for an unusual reason -- its nine arms.
The blue-ringed octopus, found by a researcher from the Susami Crustacean Aquarium, is on display.
"Octopus arms grow back if they are cut off, and it's possible that the ninth arm grew out of a wound or from some other stimulus," said aquarium head Takuya Mori.