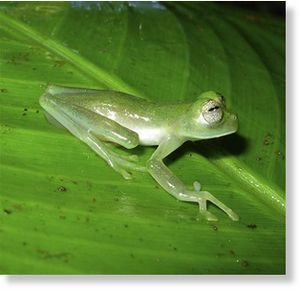 Ten new species of amphibians -- including three kinds of poisonous frogs and three transparent-skinned glass frogs -- have been discovered in the mountains of Colombia, conservationists said Monday.
With amphibians under threat around the globe, the discovery was an encouraging sign and reason to protect the area where they were found, said Robin Moore, an amphibian expert at the environmental group Conservation International.
The nine frog species and one salamander species were found in the mountainous Tacarcuna area of the Darien region near Colombia's border with Panama.