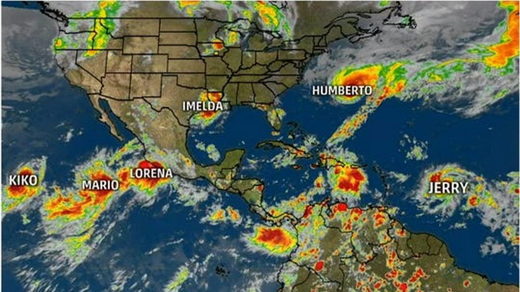 September is the peak month for hurricane and tropical storm activity in both the Atlantic and Pacific, NOAA reports.
Sure, it's the middle of hurricane season. But this is ridiculous.
The six named storms whirling at once this week in the Atlantic and Pacific hit a record first set in 1992, forecasters reported.
"While Humberto and Kiko were spinning in the Atlantic and Eastern Pacific, four new tropical cyclones formed Tuesday: Imelda and Jerry in the Atlantic Basin, and Mario and Lorena in the Eastern Pacific Basin," the
Weather Channel
reported.