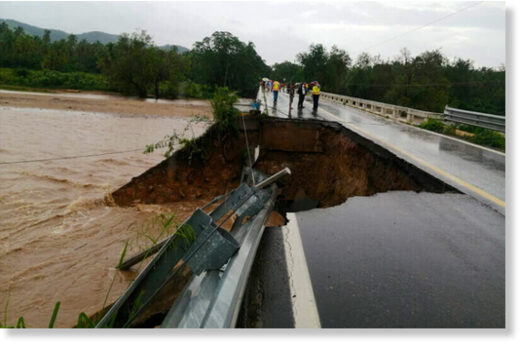 Hurricane Rick made landfall in Guerrero as a Category 2 hurricane Monday morning, bringing strong wind and heavy rain to that state and Michoacán.
Rick reached land at approximately 5:00 a.m. in La Unión de Isidoro Montes de Oca, a municipality that borders Zihuatanejo to the north and Lázaro Cárdenas, Michoacán, to the south.
The National Meteorological Service said the hurricane, which has since been degraded to a tropical storm, brought sustained winds of 165 kph
with gusts of up to 205.