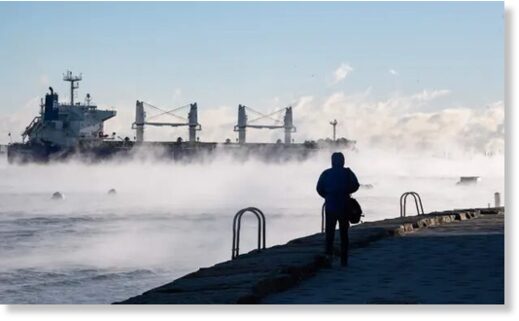 An Arctic blast has swept through numerous parts of the north-east, leaving millions of people under wind chill warnings and cities and states issuing emergency warnings.
Record-breaking temperatures will be 10 to 30 degrees below average
over parts of the north-east and into the coastal mid-Atlantic, the National Weather Service
announced
on Saturday, with wind gusts potentially reaching up to 40 to 55mph (64 to 88km/h).
The wind chills from the blast have the potential to be once-in-a-generation cold, the agency
added
.
The cold, which is expected to last throughout the weekend, has prompted officials across multiple states to issue emergency orders and warnings that urge residents to remain indoors.