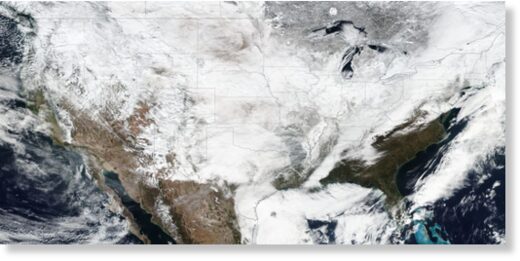 A large winter storm impacted a large portion of the United States over the Valentine's Day holiday and through Monday.
The storm impacted areas in Texas-Louisiana-Oklahoma all the way through Arkansas, Missouri, Tennessee, Kentucky, and up through Illinois-Ohio-Indiana. Even areas on the upper east coast all saw snow from this same system.
Because of the snow and ice, as of Tuesday morning,
over 4 million people in Texas are still without power after this powerful storm and many are having to conserve power.
Here's a look at some of the highest snowfall reports from February 14-15. Areas near Lake Michigan, like Chicago, Milwaukee, and the northwest corner of Indiana dealt with very impactful lake-effect snow bands that caused some of these high totals.