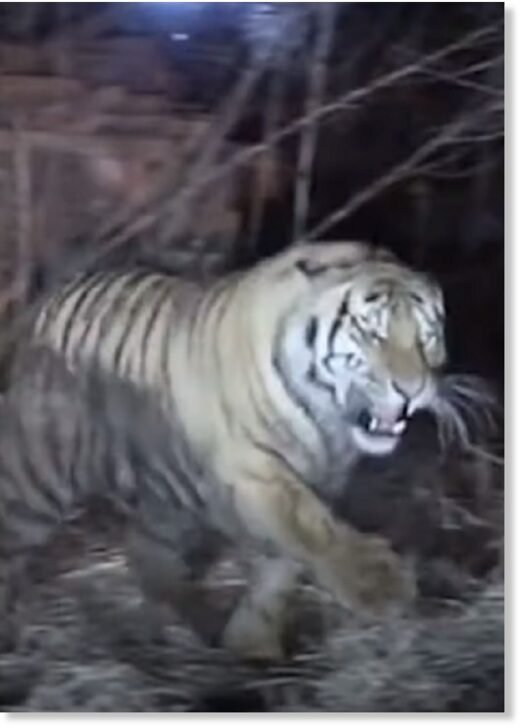 A Siberian tiger has pounced on a field worker and attacked a car in a Chinese village near the country's border with Russia.
The male juvenile tiger was first spotted roaming close to Linhu village in Heilongjiang province on Friday, according to Chinese media.
The tiger then attacked Wang Xue's car as she drove into the area to pick up a relative.
"It turned in the direction of two villagers working in the field," Ms Wang told state media.
"I shouted at them to run, but the tiger then ran straight in my direction."