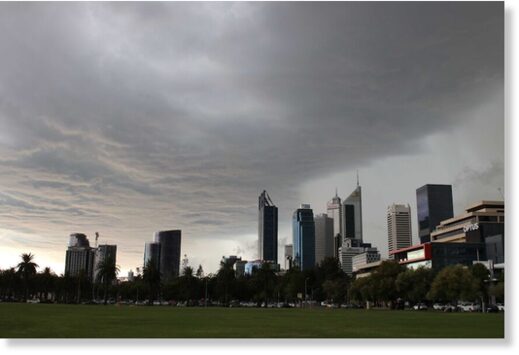 Perth has recorded its wettest October since records began,
after a low-pressure system delivered heavy downpours and hail to the south-west corner of the state last night.
According to the Bureau of Meteorology (BOM), which takes its official records from its Mt Lawley site, the previous record for the month was 96.4 millimetres, set in 1999.
The Perth site officially surpassed that figure during the night, with total rainfall for the month currently at 119 millimetres, and there is more to come.
BOM forecaster Pete Klegg said it was the wettest October in more than 50 years if taking previous measuring stations into consideration.
"It's the wettest October, if we're looking back at previous sites, since 1965," he said.