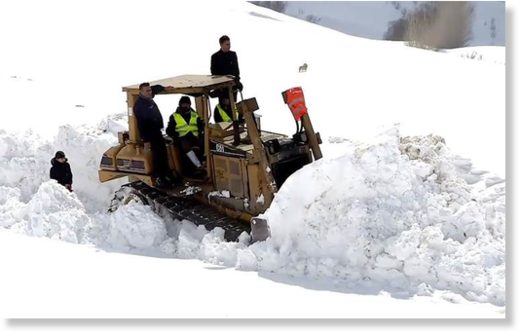 Haji Omaran, a town on the mountainous Iraq-Iran border, has experienced exceptionally heavy snowfall in recent days.
The usually bustling border town has been left eerily quiet. Schools and other official institutions have shut their doors, and shops are markets are closed.
Snow has piled up so high that it has jammed doors and windows, leaving some residents unable to leave their homes. Some have had to tunnel their way out.
"If someone gets sick there is no aid here," said Sleman Baboli, chieftain of a nearby village. There were no shovels to clean the roads. If someone gets sick, how can we take him to the doctor?"