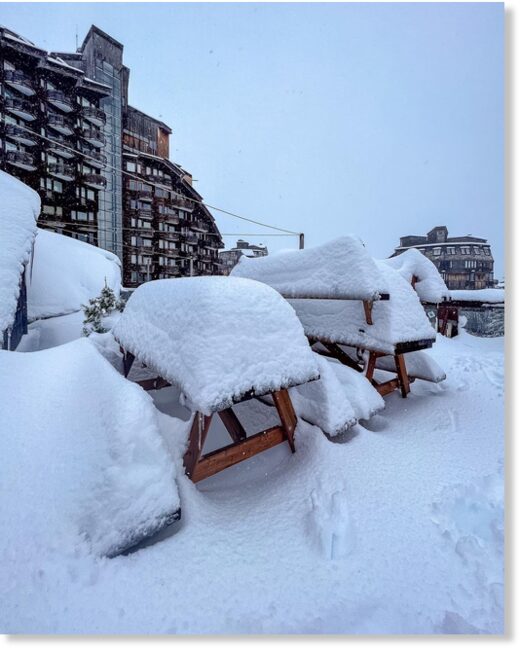 It is looking good in the Alps after the heavy snow of the past few days.
In places 1m of snow fell with the freezing level down to 1,500m in some areas.
There is now a lull in proceedings with more snow forecast for Thursday.
It is looking good at altitude and the snow on the upper slopes will help to form a base for the approaching season.
Many resort are now moving the snow and packing it down.