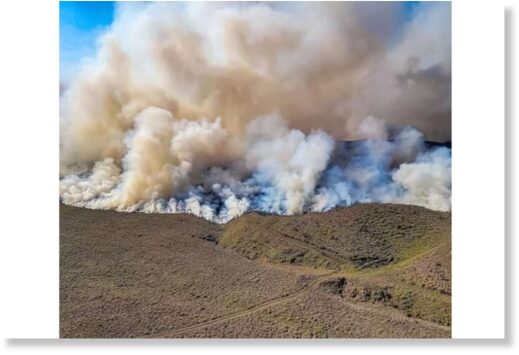 A large wildfire is ripping through thousands of acres of dry brush in Hawaii County, prompting evacuations and threatening structures.
The 40,000-acre fire
began on Friday morning near Mana Road in Waimea on the island of Hawaii. By Saturday, it had consumed over 10,000 acres and the Pu'u Kapu Hawaiian Homestead and Waiki'i Ranch areas were ordered to evacuate immediately.
Hawaii Fire Department Volunteer Captain John Bertsch
told West Hawaii Today
that at one point on Friday, one front of the fire reached four miles in length.
Two homes in the Department of Hawaiian Homelands Puukapu Subdivision were destroyed. The evacuation order in Waikoloa Village was lifted Sunday, but fire officials are cautioning residents and tourists to stay vigilant.