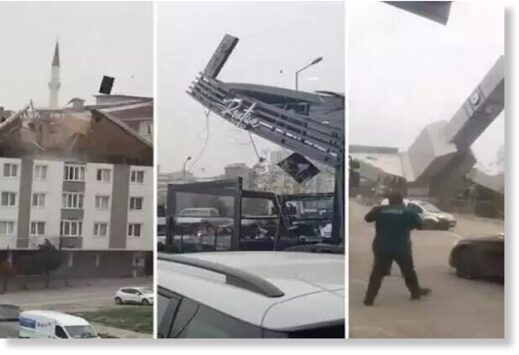 At least four people, including a foreign national, died and dozens of others were injured on Monday after heavy storms hit Turkey's biggest city Istanbul and its surrounding regions, the governor's office said.
Two women died in Istanbul's and Sultangazi districts, while a construction worker died when a collapsing wall crushed him in the northern province of Zonguldak.
Seas overflowed and roofs blew away in some provinces of Izmir, Kocaeli and Bursa. Turkey's weather agency issued an orange-level storm warning for 17 provinces, the second-highest of the four danger levels, and a yellow alert, the third-highest danger level, for 35 provinces.
In a statement on Twitter, Health Minister Fahrettin Koca confirmed four people lost their lives and 38 people were injured as of 5:30 p.m.