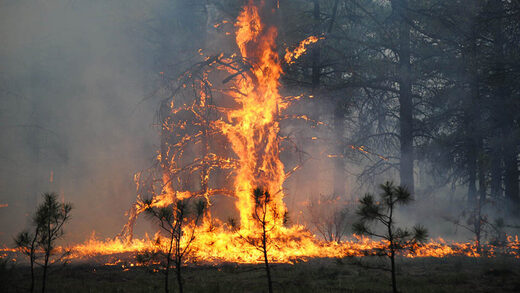 The wildfires in Russia's Yakutia region are caused by climate change, which has led to abnormally hot weather and 'dry thunderstorms.' That's according to Aysen Nikolayev, the head of the vast republic located in eastern Siberia.
Speaking to the local TV Channel Yakutia-24, Nikolayev noted that the region's average temperature in June was 20C - far higher than it should be. His statement comes as many Russian politicians, including President Vladimir Putin, have upped their rhetoric on fighting global warming in recent months.
"Global climate change is happening," the head explained. "This year is the driest and hottest summer that Yakutia has had in the history of meteorological observations since the end of the 19th century. This is the data of the meteorological service, which can't be refuted."