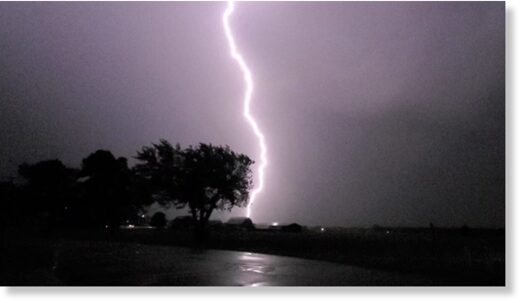 There was confusion in Orisa Elejin community in Ikirun, Osun State, on Sunday, after two girls were allegedly struck dead by lightning.
The incident reportedly occurred during a light rain.
The Chairman of the Ifelodun Local Government Area, Ikirun, Hassan Okanlawon, who confirmed the incident, told our correspondent that the girls were found dead on the playground of an Arabic school after lightning struck.
Okanlawon said the deceased were living with their grandmother in the area.