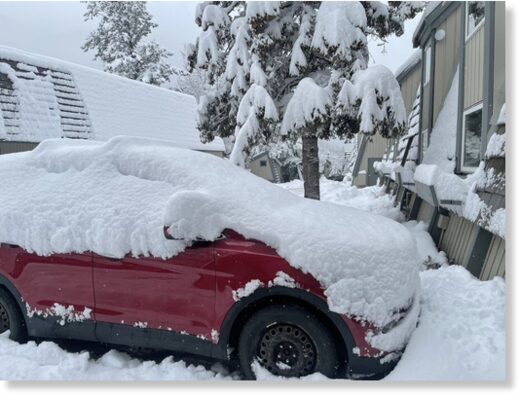 The first significant snow event of the season for Alberta has passed, and some of the snow totals from the winter storm are pretty wild.
Environment Canada has issued its weather summary for the storm, which saw between eight to 53 centimetres of snow accumulate in the province.
The Rockies
Environment Canada says in Banff and Jasper, snow began on Friday and ended Monday night. Its automatic observing stations recorded 17 to 21 centimetres of snow, while third-party sources like Twitter reported a hefty 35 centimetres in Banff and a staggering 53 centimetres at Lake Louise.
Pretty impressive for a November winter storm in Alberta.