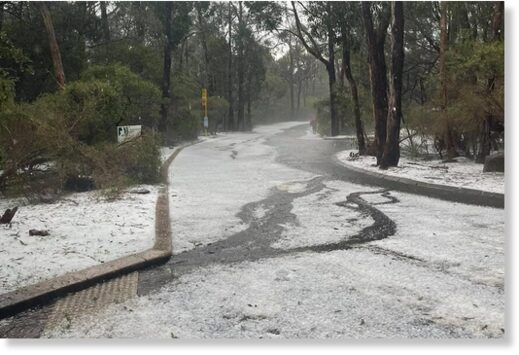 Hail and heavy rain has hit the outskirts of Adelaide, closing the main road to the Adelaide Hills and
whitening backyards across the city.
The State Emergency Service (SES) has had more than 60 call-outs, mostly in the Adelaide Hills, including to a baby and mother stuck in a car in rising floodwaters at Oakbank.
Fortunately, the water had receded by the time crews arrived and the pair had been removed without incident.
Jon Carr from the SES said the largest number of calls were around the Onkaparinga Valley Road in Balhannah, Verdun and Oakbank.
Several roads are flooded
in the area and at Hahndorf.