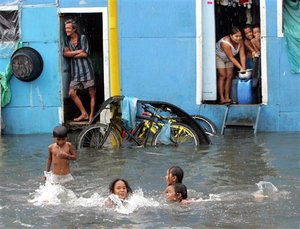 ©AP
Tropical Storm Pabuk moved toward China's southern coast Thursday after triggering landslides that killed 11 people in the Philippines and disrupting power supplies in southern Taiwan.
Pabuk was downgraded from a tropical storm to a tropical depression that lashed China's coastal provinces of Zhejiang and Fujian with heavy rain late Wednesday, the official Xinhua News Agency said. No injuries or damage were immediately reported.
Pabuk then gained force and was again categorized as a tropical storm as it headed southwest at 12 mph early Thursday, Xinhua quoted Lu Shan, chief forecaster of the Guangzhou observatory, as saying. It was expected to hit southern China's Guangdong province late Thursday.