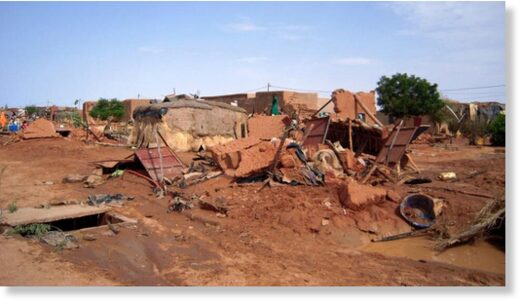 At least 35 people were killed and 26,500 others were left homeless after heavy floods caused by torrential rains wreaked havoc in the Sahel country.
Heavy rains lashing arid Niger since June have killed 35 people and made more than 26,500 homeless, the civil protection agency said.
Twenty people died in house collapses, 15 drowned and 24 were injured, a statement said.
A total of 26,532 people had to leave their houses, it said.