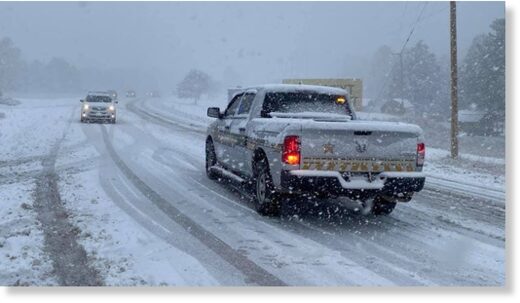 Western South Dakota experienced the state's first major snowfall of the season and saw up to 27 inches of snow in parts of the Black Hills.
A location three miles east/northeast of Deadwood received 27 inches during the 24-hour snow storm, according to the National Weather Service.
Residents of Rapid City reported just over three inches of snow accumulation, according to
snowfall reports from the NSW.
Just outside Rapid City, nine inches of snow were reported near Rockerville. The biggest reports of snowfall were among those reported in the Black Hills National Forest, according to the NWS.