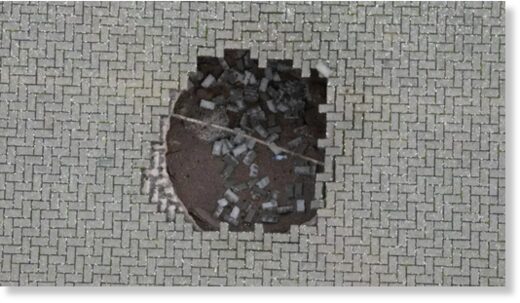 A large sinkhole that opened up in a car park near a primary school has suffered a further collapse.
The sinkhole appeared in East Park Farm Car Park in the village of Charvil, Berkshire, on Monday.
Charvil Parish Council said it was working to keep the area safe but confirmed more ground had given way.
Workers have inspected the hole, and the rest of the car park will now be scanned to make sure there is no more deterioration beneath the surface.