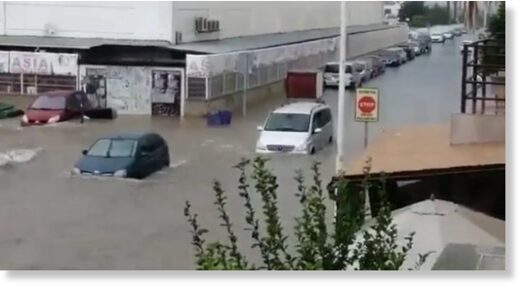 According to the State Meteorological Agency, AEMET, Alicante province endured some exceptional spells of rainfall during Friday, October 22.
In the southern half of the Valencian Community, especially in the Vega Baja del Segura area, where the Dama de Guardamar school was forced to be evacuated.
As reported by the Emergency Coordination Centre on its Twitter account, around 30 cars were reported as stranded in floodwater caused by the heavy rains in urban areas of this Alicante region.
By about 2pm the rains had stopped and started to head north from Vega Baja, where they hit Baix Vinalopo and Alicante.
Here the storms deposited significant amounts of more than 70 litres/m² of rain in the municipality of Torrevieja.