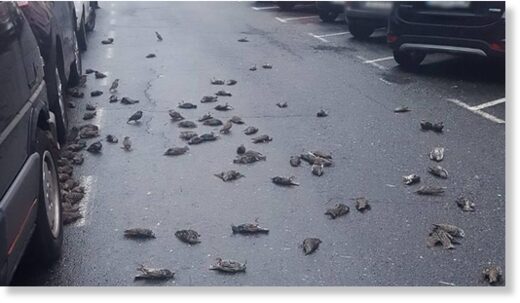 A flock of about 150 starlings died around 9am this Friday, November 26.
The flock of birds was reportedly in mid-flight, then suddenly all crashed onto Calle Alcalde Quintanilla Martinez street,
in the Caranza neighborhood, of the A Coruña municipality of Ferrol.
This incredible incident saw the birds drop on top of vehicles in the street, and even onto the pedestrians who were passing
by in the vicinity of the Ribera Juan Cardano Hospital. Residents quickly alerted the Ferrol Local Police force, who deployed a patrol to the Galician location.