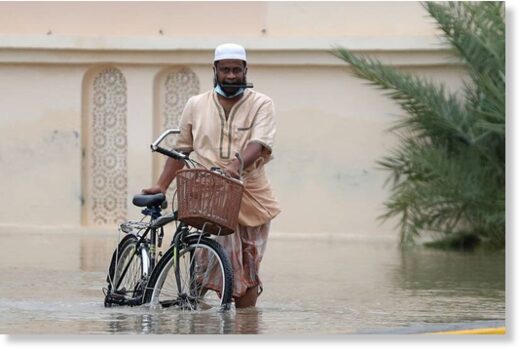 Some areas of Oman experienced flooding on Tuesday as heavy rain and hail fell, and authorities warned people to stay away from wadis and other areas prone to flooding.
Cars were swept away in at least two wadis as water filled the valleys and roads were covered with water. The Civil Defence and Ambulance Authority said it had rescued one person from a wadi in Rustaq in the north of the country.
"A team in the governorate of South Al Batinah managed to rescue a person after he became stuck in Wadi Al Ghashab stream in the wilayat of Rustaq, and he is in good health," the agency said in a statement.