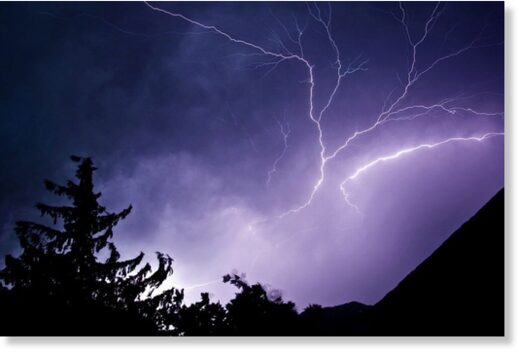 Several lightning strikes have been detected amongst the storms and bad weather that is currently all over the country. According to
Vísir,
thunder was heard in the Suðurnes yesterday afternoon.
Orange weather warnings are currently in effect in Breiðafjörður, Faxaflói, the Westfjords, Strandir and Northwest Iceland. Most of the rest of the country has yellow weather warnings - only East Iceland is without weather warnings, according to
RÚV.
Páll Ágúst Þórarinsson, a meteorologist at the Icelandic Meteorological Office, counted 20 lightning strikes around Skeiðarársandur between noon and midnight yesterday.