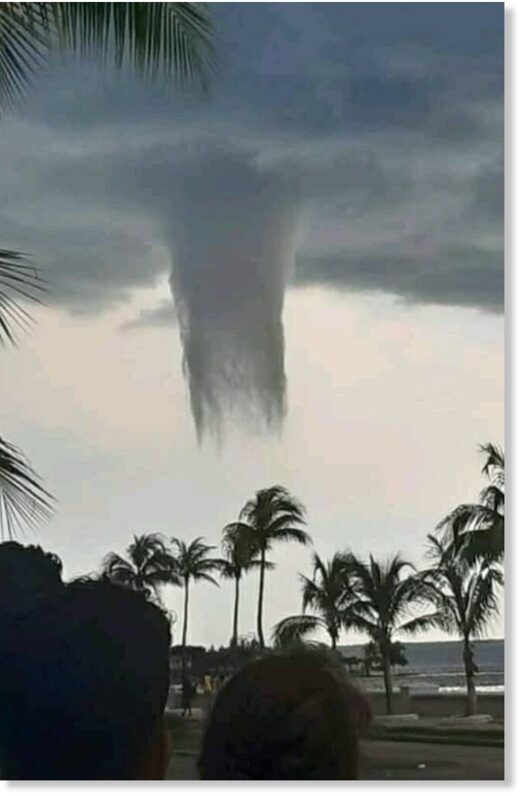 A "rare" and dangerous tornado-like waterspout has hit in a bay on the south coast of Cuba.
The sinister looking meteorological event saw the spout descend from dark, ominous clouds at around 5pm on Saturday Cuba time, close to the city of Cienfuegos.
News agency Reuters reported that the long lasting and huge waterspout was a "rare" occurrence. Indeed, very few are usually seen around Cuba. However,

at least three such waterspouts have now been reported in and around Cienfuegos Bay over

the last four months.