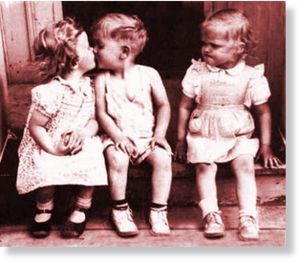 Genes associated with sensation-seeking behaviors, such as drinking alcohol or gambling, may also be associated with sexual promiscuity and infidelity, according to a new study.
Researchers led by Justin Garcia, an investigator and SUNY Doctoral Diversity Fellow at the State University of New York in Binghamton, looked at possible biological mechanisms behind the compulsion to be unfaithful to one's partner or to be sexually promiscuous. They interviewed 181 young adults, asked them about their sexual behavior and relationships, and took samples of their DNA. Seventy-seven percent of the group reported a history of sexual intercourse.
The findings suggest that genetic variation may indeed influence sexual behavior.