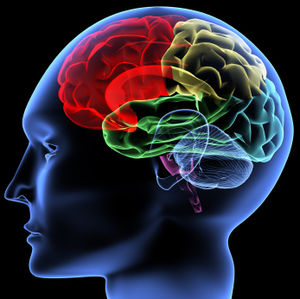 One of the most important things humans do is learning this kind of pattern: when A happens, B follows. A new study, which will be published in an upcoming issue of
Psychological Science
, a journal of the Association for Psychological Science, examines how people learn, and finds that they use different mental processes in different situations.
"There's a long history in the field of psychology of two different approaches to thinking about how we learn," says James McClelland of Stanford University, who cowrote the paper with graduate student Daniel Sternberg. One is learning by association; Pavlov's dog learned to associate food with the sound of a bell. "You learn things because they occur together in time," McClelland says. In the brain, this probably happens when the neurons that are associated with food and the sound of the bell form a connection.
But there's another way to learn, too, McClelland says. "If you go into a restaurant, eat two different foods, and get sick, you don't know which one it was. It could have been the peanut sauce or the shrimp. If you go out the next day and eat shrimp and don't get sick, you learn, aha, it's the peanuts that make you sick. But you're using an explicit reasoning process there." The experience with the shrimp indirectly influenced what you know about the peanuts.