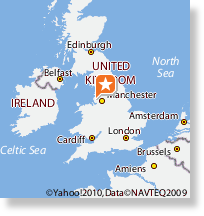 An archaeological dig has unearthed an 18th century iron foundry in the heart of Ormskirk.
A site at the back of Church Street was stripped and excavated over three weeks by archaeologist Stephen Baldwin and his team in March 2009.
The final report has now been released and the foundry is thought to have dated back to as early as 1796.
The discovery was made after the land belonging to Aughton developer Alan Stockton was surveyed as part of the requirements of planning permission to develop the site.
Stockton Properties plans to develop the land into a wine bar and student accommodation.
Alan told the
Advertiser
: "I wasn't happy when they told me I'd have to dig up the site first. But when I realised what Steve had found, I got quite interested.
"It's an historic find and it's nice to part of that."