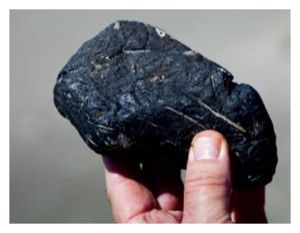 On the beaches of southern California you can sometimes find clumps of a sticky black substance with a texture halfway between molasses and rubber. Could these tar balls - collected by humans for thousands of years - provide evidence that our long-standing relationship with hydrocarbons was toxic from the outset?
Long before we started asphalting roads, prehistoric people around the world used bitumen, which seeps from the ground naturally in places. Archaeological finds suggest that California's prehistoric locals, the Chumash people, eagerly collected the tar balls. They used them to caulk the seams of ocean-going craft and waterproof woven baskets to make drinking vessels, as well as for making casts for broken bones and poultices for sore joints. Some Chumash even chewed bitumen like gum.
We now know that bitumen can be a source of polycyclic aromatic hydrocarbons (PAHs) - pollutants that have been linked to a number of health problems (
see "Poisonous ingredients"
). To find out whether California's tar balls had the potential to damage the Chumash's health, Sebastian Wärmländer of Stockholm University in Sweden and colleagues analysed samples taken from Californian beaches and from the La Brea tar pits in Los Angeles. They found the tar contained 44 PAHs, including many known carcinogens.