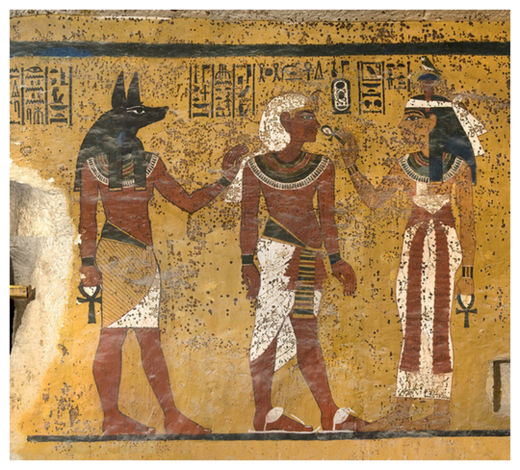 Mysterious brown spots covering the surfaces of King Tut's tomb have long puzzled scientists trying to identify them. Now a new study reveals ancient Egyptian microbes left these blemishes.
The spots offer insight not only into the
boy king's death,
but also into the haste of his burial, according to researcher Ralph Mitchell, an expert in cultural heritage microbiology at the Harvard School of Engineering and Applied Sciences.
When the Egyptian Supreme Council of Antiquities asked the Getty Conservation Institute to investigate whether the spots signaled the
tomb's deterioration,
they turned to Mitchell. Combining classical microbiology with DNA analysis, he studied the mysterious dark spots that have seeped into the tomb's paint and plaster.