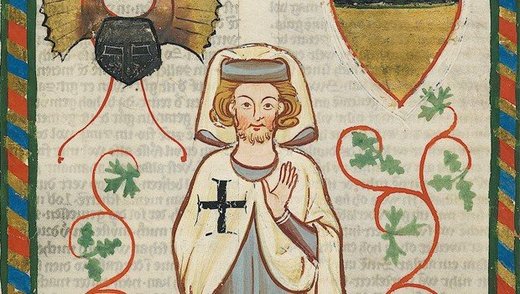 Polish archeologists believe silk-draped skeletons found in a cathedral crypt are the 600-year-old remains of three grand masters of the Teutonic Knights.
An archeologist says DNA testing was done on the skeleton remains of the three in the city of Kwidzyn -- the Teutonic fortress of Marienwerder in the Middle Ages.
He says the tests indicate the remains are those of Werner von Orseln, the knights' leader from 1324 to 1330; Ludolf Koenig, who ruled from 1342 to 1345, and Heinrich von Plauen, who reigned from 1410 to 1413.
Bogumil Wisniewski, the archeologist who spearheaded the search, tells The Associated Press that researchers are 95 to 96 per cent sure it is them.
He says the skeletons, found in wooden coffins, were draped in silks -- some painted with gold -- a fabric reserved only to those highest in power in the Middle Ages.