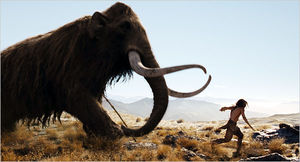 Archaeologists have unearthed thousands of ancient stone tools which they say could push back the theory of human presence in North America by as much as 2,500 years.
A team of researchers from the Texas A&M University in the US discovered the ancient artefacts from an archaeological site near Texas which predate the technology widely assumed to have been carried by the first settlers.
The trove of 15,528 artefacts, including chipping debris from working stones and 56 tools like blades, scrapers and choppers, was found buried in sediments believed to be between 13,200 and 15,500 years old, the
Daily Mail
reported.
The find was located five feet below materials left by the well-known Clovis culture, which was once thought to have been the first American settlers around 13,000 years ago, the researchers said.