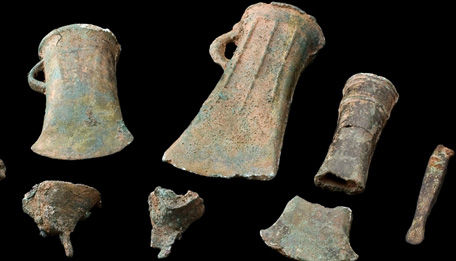 A collection of Bronze Age artefacts found by a man with a metal detector in a Pembrokeshire field may end up at the National Museum Wales.
The tools, a weapon, and other items which were found by Gavin Palmer near Manorbier have been declared treasure by the county's coroner.
The museum says the find helps shed light on how people lived in west Wales 3,000 years ago.
It is having the find independently valued with a view to buying the items.
The money would be split between Mr Palmer and the landowner.