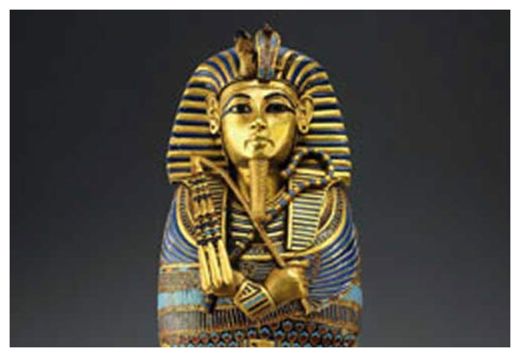 For all the popularity Tutankhamun enjoys today, key details about the ancient Egyptian pharaoh's life, such as his parentage, have remained somewhat mysterious. While Akhenaten was known to be Tut's dad, the identity of the boy king's mother has remained elusive. But at least one archaeologist believes she was Nefertiti.
Recent DNA analyses from
the mummies of Tut
and his kin revealed that
the boy king's parents were siblings
. Those results, published in the
Journal of the American Medical Association
in February 2010, pointed to the "heretic" king Akhenaten and one of his sisters as the mom and dad of Tut.
But researcher Marc Gabolde said in a talk at Harvard University last week that he believes King Tut's mom was Akhenaten's cousin Nefertiti, who was Akhenaten's chief wife and the mother of six of his daughters.