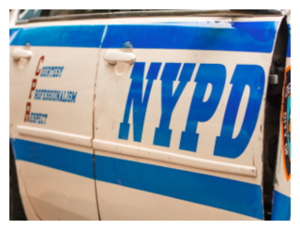 The cell phone video of Eric Garner may not have resulted in a trial for the police officers who choked him to death, but New Yorkers are still recording incidents of police using over-the-top force against African Americans.
In a recent video recorded by an onlooker on the streets of New York City, several large uniformed cops have a young African-American boy subdued and pinned against a car, when a white plainclothes police officer runs up and throws several punches at the immobilized boy.
The
video clearly shows that there is no reason or justification for this,
and the bystanders erupt in horror, particularly one outspoken woman.
"He's 12!" she shouts. "Why would you do that? After everything that's happened! I'm a lawyer, I'm writing all this down."
"Stop it, get off of him!" yells another.
"You guys...need a different profession. Go to war, this is not a war, this is a 12-year-old kid!"
says a woman standing on the sidewalk facing the officers, who do not respond to her. Another boy is pinned by other officers against another car. He cries out as the officers yank his hands behind his back.