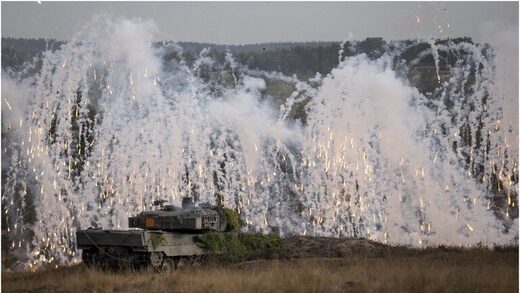 Fores, a Russian chemical manufacturer, is offering bounties to soldiers for destroying Western-made battle tanks that have recently been pledged to Ukraine by the country's Western backers. The news comes after Washington and Berlin approved deliveries of heavy armor to Kiev last week.
"Russian servicemen that destroy or capture a German Leopard 2 battle tank or an American Abrams will receive a monetary reward," the company announced in a statement on its website on Friday.
"Fores will pay 5 million rubles [$70,700] for the first trophy. The payment for every next one ... will be 500,000 rubles [$7,070]."
The company added that
if Ukraine ever acquires F-15 and F-16 jet fighters, Fores would hand out a 15-million-ruble ($212,100) prize for the first downed aircraft.
The decision to transfer Western tanks to Kiev shows that NATO is not only delivering defensive weapons to Ukraine, which highlights the need for consolidation and support for our army. We have been doing this since the first days of [Russia's] special military operation and will continue to support our servicemen.
Founded in 2000, Fores makes and sells proppant, used by oil and gas companies for fracking, according to its website. The company's office is in Ekaterinburg, Russia.
On Sunday,
Russian actor Ivan Okhlobystin, who is known for having hawkish views, announced a similar bounty on his blog.
"Certain members of the big business community have authorized me to inform you that they are setting a 10-million-ruble ($143,900) prize for every destroyed Abrams,"
he wrote.