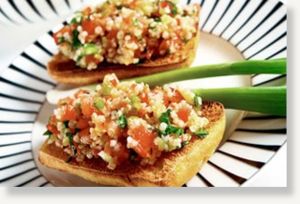 I've been a huge fan of quinoa from the start. From a vegetarian perspective, it's the perfect plant-based food. Quinoa is a complete protein and can substitute for less sustainable proteins. Quinoa is high in calcium, phosphorus, magnesium, potassium, iron, copper, manganese, and zinc.
NASA scientists first brought it to the U.S. when they were in search of a life sustaining protein rich food for space, according to the
New York Times
. Now popularity of the food has sky rocketed and with it the price at home in Bolivia. Long a staple of the Bolivian diet,
its price in one of the world's poorer nations is now out of reach
.
Cost of Quinoa at Home Out of Reach
Bolivians, like other third world nations, are replacing healthy indigenous foods with processed junk food because of price and availability. According to the article, Bolivia's consumption of the staple fell 34 percent, according to the country's agricultural ministry.