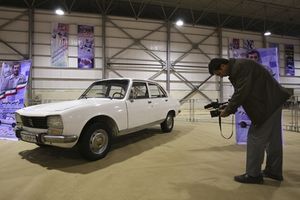 Tehran, Iran - Iran's president said Wednesday he is certain the wave of unrest in the Middle East will spread to Europe and North America, bringing an end to governments he accused of oppressing and humiliating people.
Mahmoud Ahmadinejad, whose own country resorted to violence to disperse an opposition rally earlier this month, also condemned Libya's use of force against demonstrators, calling it "grotesque."
Iran's hard-line leaders have sought to claim some credit for the uprisings in Arab nations, saying they are evidence that its 1979 Islamic Revolution, which ousted the U.S.-backed shah, is being replayed.