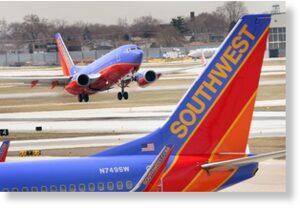 US - Two Southwest Airlines flights with ties to Phoenix and Orange County's John Wayne Airport were grounded Tuesday night following a threatening phone call, authorities said.
Both planes were cleared later in the evening.
The threat was made while Flight 1184 was en route to Phoenix from Orange County, Southwest spokeswoman Ashley Dillon said. The plane was taken to an isolation pad after it landed in Phoenix.
The FBI's Joint Terrorism Task force worked with the Phoenix Police Department to screen the plane at Sky Harbor, FBI spokesman Manuel Johnson said.