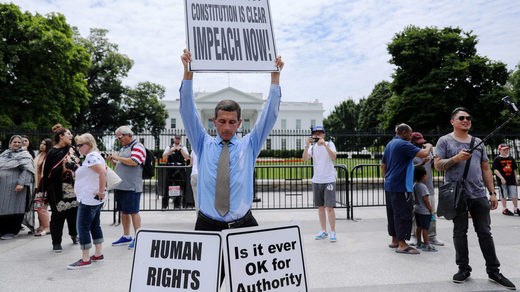 The Democrats are desperately trying to remove President Donald Trump from office or at least win back the presidency in 2020. Yet, all their efforts are seemingly having the opposite effect, former congressman Ron Paul told RT.
Under the present circumstances, the impeachment would be a
"total negative for the Democrats"
as it would be
"squelched in the Senate,"
even if the Democrat-majority House approves it, Paul said on Tuesday.
More importantly, the whole process is apparently losing steam because people are "sick and tired" of the latest of many attempts to impeach Trump.