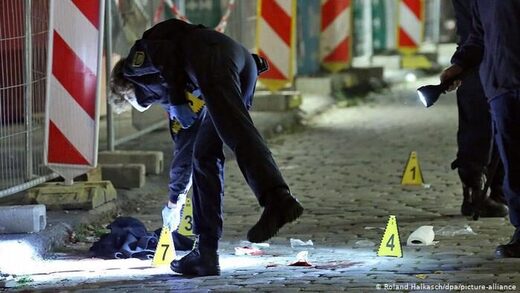 German police say they have arrested an asylum seeker suspected of
killing one person and wounding another in Dresden two weeks ago
. Prosecutors are now treating the deadly stabbing as a possible terrorist attack.
A 20-year-old Syrian who stabbed one person to death and wounded another in Dresden was likely motivated by Islamic extremism, German prosecutors said on Wednesday.
The man was arrested on Tuesday evening, police and prosecutors in the eastern German city said. They said the suspect came to authorities' attention as a result of examining evidence at the crime scene.