Society's Child
At least a million gather in Cairo's Tahrir Square as mass protests against President Mubarak are staged across country.

---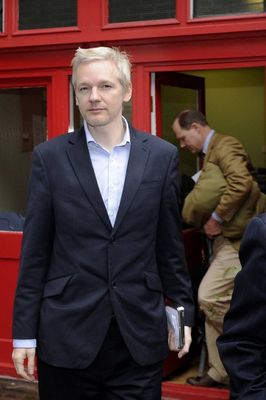 * WikiLeaks founder told reporters files should not be censored before they were published, new book alleges
* Amnesty International said naming Afghans risked 'deadly ramifications'
* Assange so scared of the CIA he disguised himself as a woman
Julian Assange said U.S. informants named in secret cables 'deserved' to be killed and initially refused to redact their names, a new book has revealed.
WikiLeaks published thousands of names of Afghans in 77,000 classified war files put on the whistle-blowing website, attracting criticism from international charities and governments.
In later releases of secret U.S. embassy cables in November around 15 per cent of files were withheld to protect lives and every file was checked before release.
---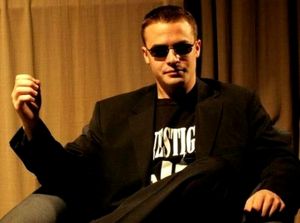 Oneonta, New York - A producer of a documentary alleging conspiracy theories behind the Sept. 11 terrorist attacks has been arrested on drug charges in upstate New York.
Oneonta police tell the
Daily Star
of Oneonta that 27-year-old Korey Rowe and a 19-year-old Bronx man were arrested after selling packets of heroin to an undercover officer.
Rowe was arraigned last Friday on a felony count of criminal sale of a controlled substance.
Authorities say the Oneonta resident was released from Otsego County Jail after posting $10,000 cash bail.
It couldn't be determined if he had a lawyer. Rowe's phone number was unlisted.
An Army veteran of Iraq and Afghanistan, Rowe was a producer of
Loose Change
, a 2006 film that challenged the official explanation of the attacks on Sept. 11, 2001.
---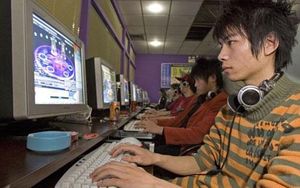 Media censorship is part of life in China and - though it may go against the Western belief that everyone is yearning for equal freedoms - many in China do, to a certain degree, acquiesce in the necessary evil of a system that has delivered untold prosperity.
It is not just that ordinary Chinese censor themselves (which they do, conscious of where the red lines are) but more than that, they also often actively support the government's view that some censorship is necessary to maintain stability.
It is possible to justify the need for censoring reports of kindergarten knife attacks (to avoid copycats) or even reports on Charter 08 and the Tiananmen Square killings which touch on the touchiest subject of all - one party rule. However, coverage of an international news event, such as the protests currently unfolding in Egypt, fits into a slightly different category.
---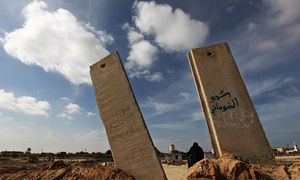 Rafah border closure expected to last for several days as Israel warns of increase in weapons smuggling during unrest in Egypt
Hamas officials today closed Gaza's southern border as Israel warned that the turmoil in Egypt could result in increased smuggling of weapons into the volatile territory.
The closure of the Rafah border crossing was expected to last for several days at least, said Ghazi Hamad, the Hamas official in charge of the Gaza side of the terminal.
A Hamas delegation which was due to travel through Egypt to Syria to discuss the fate of captured Israeli soldier Gilad Shalit postponed its trip.
Israel army radio said the military were preparing for an increase in arms smuggling to Gaza.
---
CNN
Sun, 30 Jan 2011 02:19 UTC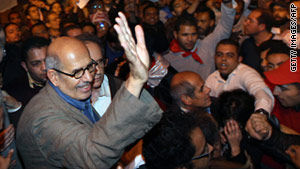 Egyptian opposition leader Mohamed ElBaradei addressed crowds of protesters in Cairo's Tahrir Square Sunday, an appearance that signaled a defiant gesture against the current government and military curfew.
Wading through demonstrators shouting, "we want honor for Egypt," ElBaradei, who is positioning himself as President Hosni Mubarak's leading opposition figure, eventually made it to a podium after being carried by supporters, and he joined them in singing Egypt's national anthem.
"I came today to participate ... in the lives of Egyptians," he told cheering protesters. "Today I look into the eyes of each one of you and everyone is different. Today you are an Egyptian demanding your rights and freedom, and what we started can never be pushed back. As we said, we have one main demand: the end of the regime and to start a new phase."
---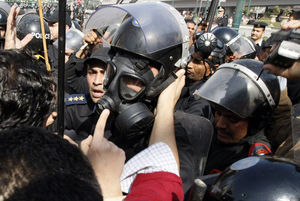 Update: Al Jazeera
reports
Mubarak's planning exile to Tel Aviv. According to sources in the Egyptian Embassy in Tel Aviv, Israel is making preparations to welcome Hosni Mubarak into exile after Saudi Arabia rejected overtures. Al Jazeera also reports Israeli diplomats have fled Egypt amid the unrest. CNN reports widespread rumors that Mubarak's wife and other family members have already fled Egypt.
Arab Executives Predict Regime Change in Egypt, as U.S. State Dept says reshuffling of government won't do. Demonstrations across the U.S. rally in solidarity with protesters. See also Robert Fisk's
latest dispatch
: Death throes of a dictatorship.
The U.S. State Dept's
statement
, "We strongly believe that the Egyptian Government needs to engage immediately with the Egyptian people in implementing needed economic, political, and social reforms" appears the give-away on Saturday of Mubarak's fragile hold on power.
---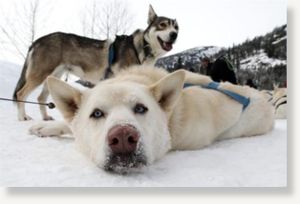 An official of the SPCA in British Columbia says word of a slaughter of sled dogs in Whistler warrants a criminal investigation.
Marcie Moriarty, general manager of the group's cruelty investigations, says the description of the April 2010 incident is an "absolutely criminal code offence," although there is no indication a police investigation is underway.
Documents obtained by CKNW radio reveal about 100 healthy sled dogs were killed in a mass slaughter in Whistler last April 21 and 23.
According to the WorkSafe B.C. documents, an employee of Outdoor Adventures Whistler has been compensated for post-traumatic stress disorder after being ordered to shoot the animals.
---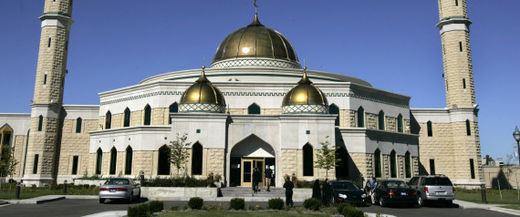 A 63-year-old Southern California man who was traveling with explosives in his vehicle with the intention of blowing up one of the nation's largest mosques where mourners had gathered for a funeral was arrested in the Detroit suburb of Dearborn, Michigan authorities said Sunday.
Dearborn police said Roger Stockham was arraigned Wednesday on one count of making a false report or threat of terrorism and one count of possessing explosives with an unlawful intent. Stockham had a large but undisclosed quantity of class-C fireworks including M-80s, which are outlawed in Michigan, Chief Ronald Haddad said.
"I was comfortable with the fact that we had taken him off the street - he isn't going anywhere," Haddad told
The Associated Press
Sunday afternoon. "I think the society he wanted to impact is safe."
Haddad said Stockham was arrested Monday evening without incident in the parking lot of Islamic Center of America, while a large group was gathered inside. He said police received a 911 call from a resident.
---
While the biggest threat to the Middle East region is the possibility that the population of Saudi Arabia may try to imitate what has been happening in the area, thereby bringing total chaos to the established regional geopolitical and more importantly, energy, structure, the first protests in the Saudi Arabia city of Jeddah are already in the books. The clip below shows the peaceful demonstrations that have taken place recently, which as
Fedupmontrealer
explains are "taking place in front of the Municipality in protest of the severe lack of infrastructure, and corruption, that led the city to be
inundated this week causing billions of dollars of damages for the second time in two years
." That this is even occurring in a state where the average wealth is orders of magnitude greater than in Egypt is remarkable. On the other hand, we expect more news such as those from yeserday that Kuwait is paying its citizens $3,500 plus free food for a year to keep calm.
---