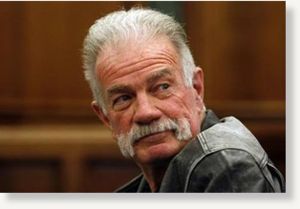 A Dearborn, Michigan jury will consider on Friday whether a controversial Florida pastor will have to post a "peace bond" before a planned demonstration in front of the largest mosque in the United States.
District Court Judge Mark Somers issued a preliminary ruling on Thursday in favor of prosecutors who have sought the bond on the grounds that the appearance by Terry Jones would require heavy police protection to prevent violence.
A six-person jury will hear the case on Friday morning.
Dearborn, which includes one of the largest Muslim American communities in the United States, has denied Jones and a handful of his supporters a permit to protest outside the Islamic Center of America.
Detroit area clergy and community activists have rallied against the planned protest by Jones in recent days, calling him a divisive figure who practices hate speech.