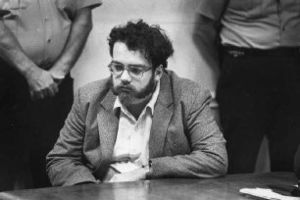 South Kingston - - Michael Woodmansee had been put away for good.
Or that's how revulsion and hope fused over the years in the village of Peace Dale, distorting memories. In people's minds, the monster who killed 5-year-old Jason Foreman in 1975 and kept the boy's shellacked bones and skull on his bedroom dresser would remain behind bars forever.
But Woodmansee, who in 1982 tried to strangle the local paperboy and ended up confessing to killing Jason, wasn't sentenced to forever. He got 40 years to serve.
Now, because of a prison reward system that shaves 10 days or more a month off inmates' sentences for good behavior, the perpetrator of one of Rhode Island's most detestable crimes is scheduled to be released 12 years sooner.