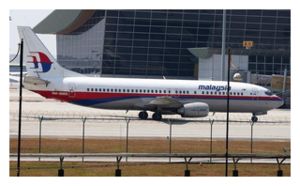 The mystery surrounding the missing Malaysia Airlines flight MH370 has deepened with the Chinese media reporting that several of the passengers' mobile phones were connecting when called by relatives, but the calls were not picked up.
The sister of one of the Chinese passengers among the 239 people on board the vanished flight rang
his phone live on TV
, the Mirror reports.
"This morning, around 11:40 [am], I called my older brother's number twice, and I got the ringing tone," said Bian Liangwei, sister of one of the passengers. At 2pm, Bian called again and heard it ringing once more.
"If I could get through, the police could locate the position, and there's a chance he could still be alive." She has passed on the number to Malaysia Airlines and the Chinese police.