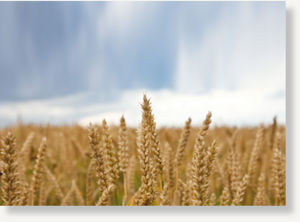 Freak rainstorms fell. Fungi spread. Viruses attacked. Clouds of herbicides drifted. Not necessarily in that order or combination and what exactly happened remains unclear. But what is known is that last fall swaths of wheat on roughly 40,000 acres - worth about $15.4 million - in Umatilla, Morrow and Gilliam counties turned yellow and withered in a perfect storm of bad conditions.
Oregon State University plant pathologist Christopher Mundt got a call in October from OSU Gilliam County extension agent Jordan Maley. "I knew something was wrong when he called; I mean, he's a fourth-generation farmer," says Mundt. A crop disease specialist who will excitedly talk about the decades during which he purposefully stressed plants to infect them with all manner of afflictions, Mundt was a bit dumbfounded when Maley described the isolated 150-acre field in Eastern Oregon that had splotches of withered plants. The young wheat leaves were bursting out the sides of the plant instead of sprouting upward, curling up like an accordion. "I saw things I have never seen before," says Maley. "It's been very controversial. When it boils down to it,
we really don't know what's going on.
"
The ravaged wheat in Gilliam County was not the only strange thing cropping up in Eastern Oregon wheat fields last fall. According to Maley, September saw two inches of rain in one day in Gilliam County, about 15% of the arid county's total annual precipitation. Rain fell throughout the region during a time when growers usually can count on weed-free fields to plant the soft white winter wheat for which the Northwest region is known, a crop that has seen a meteoric rise in value worldwide in the past year. With the unusual and early rain, weeds bloomed throughout the region.