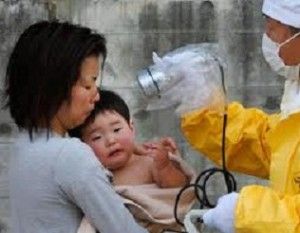 Friday, July 15, the Ministry of Industry and Trade (METI) - Agency for Natural Resources and Energy, opened a call for bids (tender) regarding the "Nuclear Power Safety Regulation Publicity Project", for contractors to monitor blogs and tweets posted about nuclear power and radiation.
Saturday, July 23,
The Japan Times
reported, about 1,500 cows that were fed hay containing radioactive cesium, in excess of the government limit, were found to have been shipped from Fukushima and other prefectures to all of Japan except Okinawa, as of Thursday, July 21. Evidence of rising contamination in and around the plant has tempered optimism, and new reports has consumers raising questions about whether it remains safe to eat beef, chicken and pork.
Since March 11, 2011 it has been reported that YouTube videos containing footage or comments unfavorable to Tokyo Electric Power Company (TEPCO) or the Japanese government have been removed within several hours of their posting. Examples of offending YouTube videos include excerpts of TV shows with controversial comments like footage showing smoke emitted from the nuclear reactors, and an ex-TEPCO employee speaking on his Fukushima experiences. Likewise, Twitter accounts with too much content regarding nuclear power and radiation issues have been disrupted.