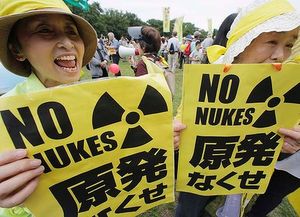 The approval by the Prime Minister, Yoshihiko Noda, for reactors to be restarted, ending Japan's month-long freeze on nuclear power, has met with a mixed response, signalling damage to his political support.
Two reactors at Kansai Electric Power's Ohi nuclear plant can be operated safely, Mr Noda said on Saturday after meeting three cabinet ministers who share approval authority.
The utility, which serves the $1 trillion economy of Japan's second-biggest urban region, said it would immediately begin work to start one reactor.