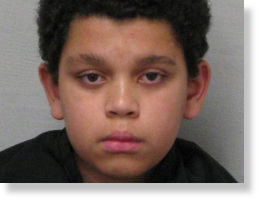 A 12-year-old boy in Jacksonville has been charged with first-degree murder in the death of his 2-year-old half brother.
State Attorney Angela Corey says a grand jury indicted the boy on Thursday. Corey said the case poses questions about public safety that would be best decided in the adult court system, so the boy will be transferred from a juvenile holding facility where he has been held for months to the Duval County jail, where he will be held with other juveniles. It also means the boy faces a life sentence if convicted.
The boy is charged with beating the toddler to death in March at the family's apartment. Assistant Public Defender Rob Mason says the boy is a victim of sexual battery and other family turmoil. Mason says the defense team believes the boy can be rehabilitated.
Source: The Associated Press